IT'S A BOY!!
Started by
Guest_joseph_*
,
May 30 2013 01:48 PM
#1 Guest_joseph_*
Posted 30 May 2013 - 01:48 PM
These are our final 3...Emmet Cade Britton...Sawyer Hayes Britton & Owen Hayes Britton. Opinions please...

---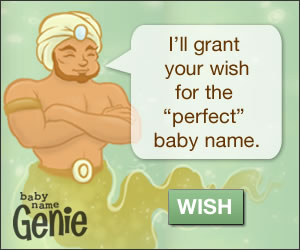 Posted 31 May 2013 - 03:46 PM
In order I like

Emmett Cade
Sawyer Hayes
Owen Hayes

All are nice in their own way though.

---
Posted 31 May 2013 - 03:57 PM
I think Owen Hayes has the best flow, but I think I prefer Sawyer Hayes!

---
Posted 03 June 2013 - 10:23 AM
I think Emmet Britton is a bit rhymy with the MIT/BRIT sounds right next too each other.

Owen Hayes Britton is nice but my favorite is Sawyer Britton...I think Sawyer Hayes is a great choice.

---
---
0 user(s) are reading this topic
0 members, 0 guests, 0 anonymous users