Posted 06 July 2013 - 05:58 AM
I heard this name and I really love it.
What do you think about
Liona Nancy
?
---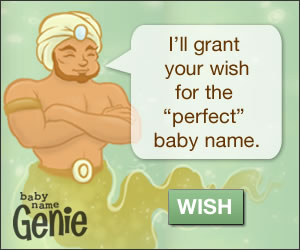 Posted 06 July 2013 - 06:34 AM
Its not my style, but its still nice. Liona and Nancy both feel dated in my opinion, but again thats just not my style hehe

They flow very well together though!
---
---
Also tagged with one or more of these keywords: thoughts, like, name
Baby Name Talk & Fun

→

Just for Fun: Name Games Etc.

→


Started by Cascadia ,

17 May 2018

new

,

name

,

baby

,

spring

Baby Name Talk & Fun

→

Just for Fun: Name Games Etc.

→


Started by Cascadia ,

16 May 2018

name

,

baby

,

new

,

spring

Baby Name Talk & Fun

→

Just for Fun: Name Games Etc.

→


Started by Cascadia ,

15 May 2018

name

,

baby

,

new

,

spring

Baby Name Talk & Fun

→

Just for Fun: Name Games Etc.

→


Started by Cascadia ,

14 May 2018

name

,

baby

,

new

,

spring

Baby Name Talk & Fun

→

Just for Fun: Name Games Etc.

→


Started by Cascadia ,

12 May 2018

name

,

baby

,

new

,

spring
0 user(s) are reading this topic
0 members, 0 guests, 0 anonymous users