Haydan McKenna?
Started by
Baby Name Genie
,
Aug 09 2008 06:54 PM
Posted 09 August 2008 - 06:54 PM
Name: Kasey
Location: ND

Message:
What do you think about the name Haydan McKenna?

---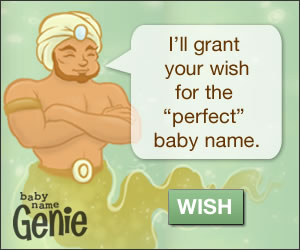 Posted 09 August 2008 - 10:40 PM
I am not sure honestly. Is it a girl's name or a boy's name? If it is a boy's, I am glad to finally see McKenna where it belongs...on a boy, as all "Mc" names are boy names. However, McKenna is really trendy, and so is Hayden. If it is a girl's, I dislike it even more, because of how trendy both names are at the moment, and also both of those are boy's names.

---
Posted 11 August 2008 - 10:51 PM
Hey,

I dont know if you are dead set on that name but these names are similiar to the name you chose,

Kennedy Nadeane
McKenna Nadeane
Haydan McHail
Kennedy McHail

---
Posted 13 August 2008 - 07:17 PM
It confuses me as well.Both names are considered unisex.

If it is a girl I suggest Hayden Mackenzie,which is more femenine
If it is a boy I suggest Haydan Michael,which is more masculine

---
Posted 13 August 2008 - 07:29 PM
As many others have said I'm confused on the gender of the baby you are naming. Hayden McKenna is a little too masculine more a girl but too girly for a boy. Hayden is a boy name and can't believe girls are named it. McKenna is traditionally used as a boy name but has become used much more for girls. Hayden Michael would be nice for a boy and Hayley Makenna for a girl. Good Luck.

---
Posted 08 July 2009 - 05:29 PM
For a girl, I like it.

Hayden Makenna is better though. GL!

---
Posted 08 July 2009 - 06:13 PM
"Hay Dan!" It looks silly with that spelling. I would stick to the original Hayden, although it's not much better... Hay and Den... two words together.

---
---