So basically I can't get away from these---they are insanely addicting. So I came up with this idea to add a twist to the game.

Instead of creating a whole family on your own, you will only add one part of the story and then the next person will do the next.

For example, I will start out with the couple. I'll give you the background info on where they met and when they married. Then I'll give you instructions for the first birth. It will be your job to provide instructions for the next birth so the next person can play.

You must add a story and give a description of the children. Pictures are optional (because I know they can be a pain to find and post) but they are prefered (adding pics just makes it so much fun---try using veer.com. It has awesome pics and a wide variety)

After 5 births, you must stop the family and create a new couple and we will begin again. If you want to, you can stop at less than 5 births (you can choose to have as little as one birth if you want) but 5 is the maximum.

LN: Donovan

DH: Carson Robert

DW: Laura Janette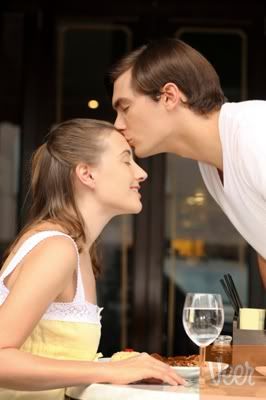 Laura and Carson met in college. They were introduced by a mutual friend and began dating. After three years of dating, they married. Laura was 24 and Carson was 26.

First birth:

roll dice here: http://www.random.org/dice/?num=1

1. DD

2. DD

3. DS

4. DD/DD

5. DS

6. DS/DS

Girl:

FN: http://nameberry.com.../212/Good-Girls

MN: Must start with a vowel

Boy:

FN: http://nameberry.com...-Names-for-Boys

MN: http://www.babynames...names-2007.aspx

The next person will need to create a story for the first birth and then do what I did so the next person can choose the second birth. Hope that makes sense!