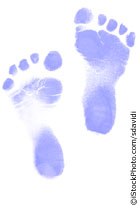 Baby Middle Names For...
So, you've settled on a first name for your baby but you don't have a middle name to go with it yet?
Unfortunately the Baby Name Genie is busy granting wishes for full baby names. But he gave the go ahead for his top baby naming apprentice to build this middle name generator. Enjoy!